During the trip Skialpinistická Kamčatka 2009 – přehled výsledků a ohlasů and ideal weather: sun, nowind, 2–3 meters of snow we met on the road from volcano Viljučinskij (2173 m) several couples on cross-country skis with partially removed dress. Trip to Kamchatka was supported by KAMA, Voda hory, Tilak, Quill-outdoor, www.lacnyskialp.sk and Baston.

Spring climb near Termalnyj

Pack dress to backpack and continue

Backpacks are full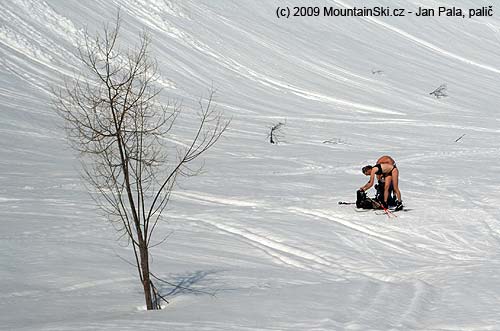 End zones of avalanches on background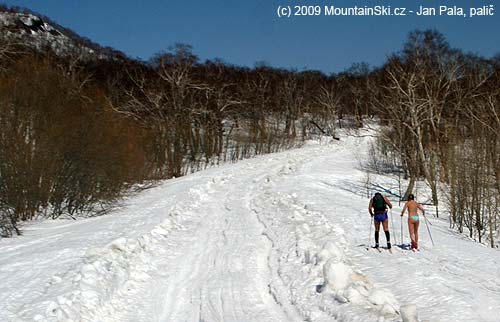 Cross-country skiers next to snow road

Classic style in valley of river Paratunka

Do not turn and go!