We have decided for a ski-touring trip to Cima Dieci, resp. Zehner Spitze (3026 m) during Dynafit Press Event at Rifugio Fanes (2060 m) in January 12, 2013. The weather was excellent and the trip really fantastic!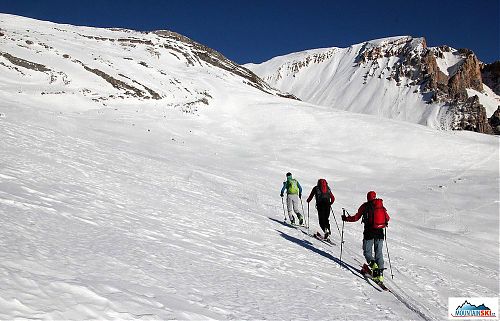 Uphill skiing in the Dolomites (Click to enlarge)
Further reading:
Excellent Dynafit Press Event in Italian Dolomites in January 2013
Ski touring trip to Bivaco dela Pause 2780 m just below Monte Castello in the Dolomites
Monte Castello History Tour from Fanes Hut — Italy
Zehner from Refugio Fanes — Better Skiing and still Classico
Nové trendy: skialpinismus už nejsou jen rovná prkna, ale paleta lyží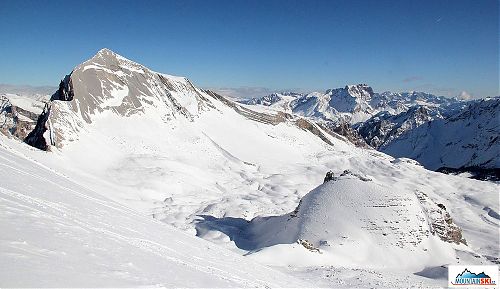 Classic Dolomites, rocky summits, a lot of snow and excellent weather (Click to enlarge)
The hut Rifugio Fanes (2060 m) is an ideal entry point for a lot of peaks interesting for every ski-tourer. We decided for the peak Zehner Spitze (3026 m) as our second trip in the Dolomites. It is possible to reach altitute approximately 3000 meters on skins. The summit itself can be reached through the via ferrata. The overall altitude difference of this trip is just little over 1000 meters.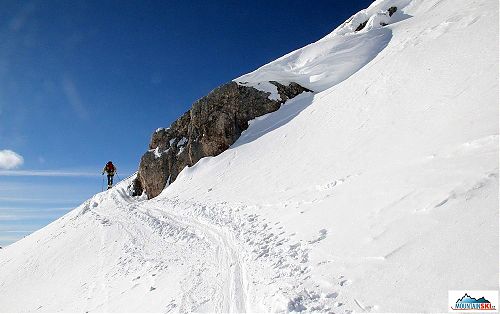 There are many interesting places during the ascend to Zehner Spitze – one of them is this small rock (Click to enlarge)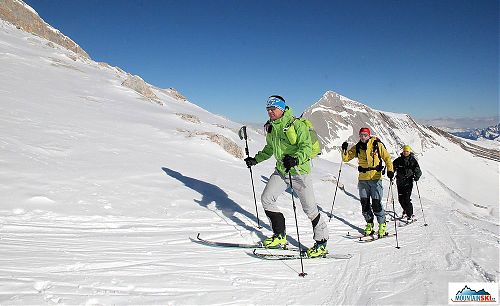 On the way to Zehner Spitze (Click to enlarge)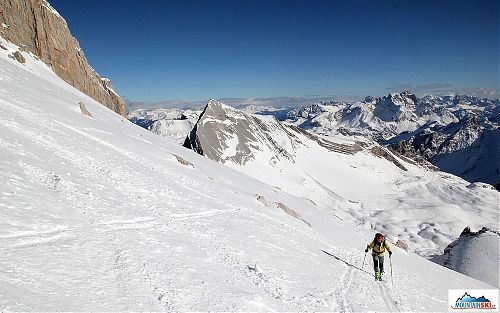 On the slope below the summit rocky ridge of Zehner Spitze (Click to enlarge)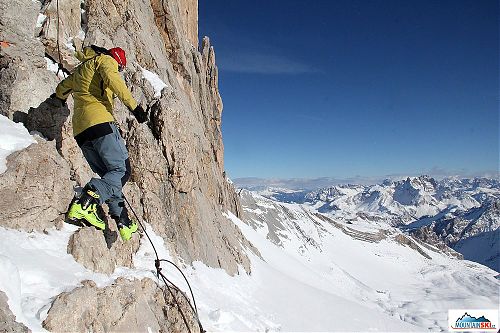 New shoes Dynafit TLT6 on via ferrata to Zehner Spitze (Click to enlarge)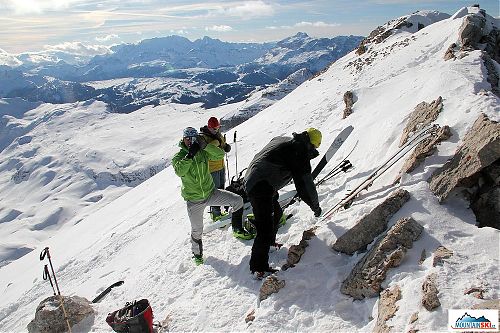 Preparation for skiing is almost over, altitude approximately 3000 m (Click to enlarge)

Classic view in the Dolomites – no comments (Click to enlarge)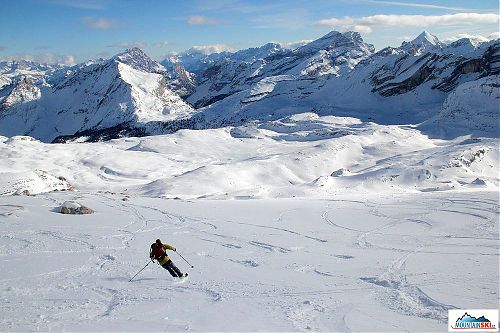 Skiing in the Dolomites (Click to enlarge)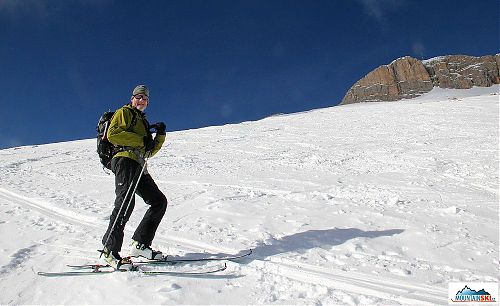 Lou Dawson – www.wildsnow.com – during the uphill skiing to Zehner Spitze (Click to enlarge)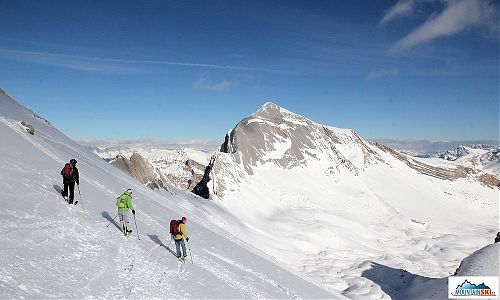 Where do we go down? (Click to enlarge)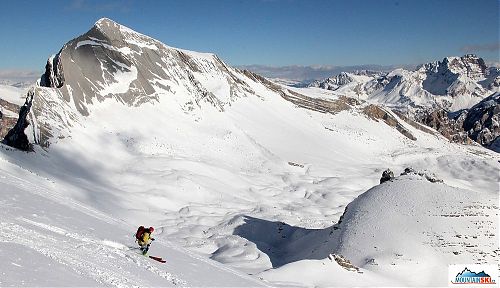 We have found some slopes with ski tracks too (Click to enlarge)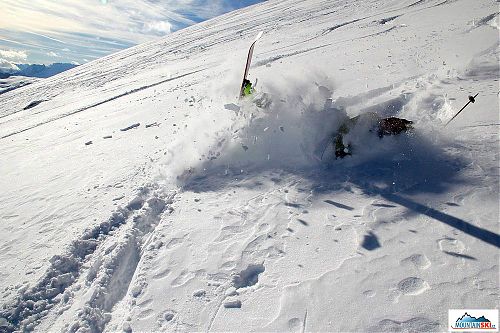 There were some falls during the skiing (Click to enlarge)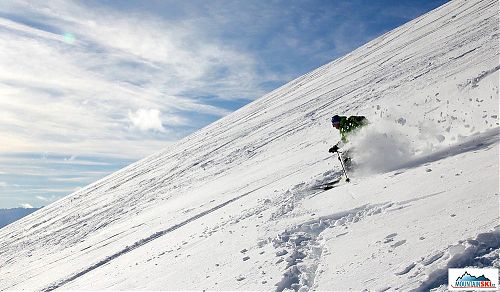 Powder snow in the Dolomites (Click to enlarge)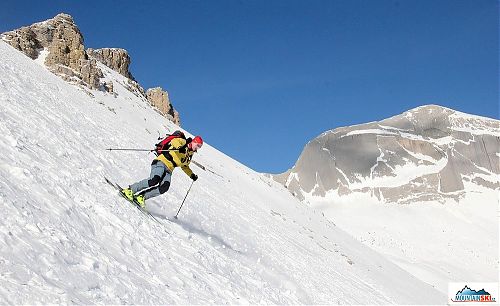 There was also hard surface during the skiing (Click to enlarge)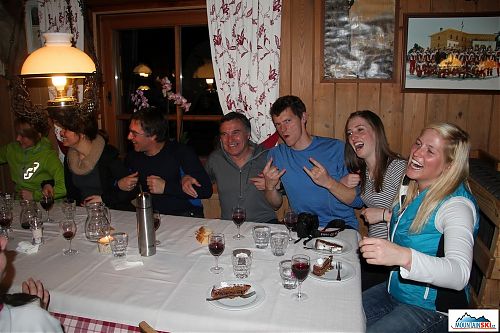 After whole day on sunny Dolomites slopes, there is needed some apres-ski – Rifugio Fanes (Click to enlarge)
Zvětšit mapu
Zvětšit mapu