I have participated at Dynafit Press Event that was hold at Rifugio Fanes (2060 m) in January 10–13, 2013. The programme consisted of introduction of a lot of Dynafit news for the following season, for example from boots (fantastic Dynafit TLT6) via skis (models Cho Oyu and Nanga Parbat) up to revolutionary DIN16 binding Dynafit BEAST. There was also the ski-alpinism guru from USA – Lou Dawson WildSnow.com.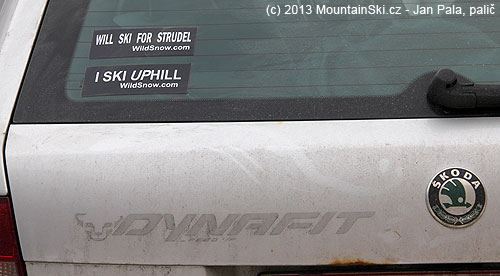 There are some familiar labels on the car that arrived at Pederü just after us – I have to think what's the reasons I ski for
I had the opportunity to test the prototype of boots Dynafit TLT6 and skis Dynafit Nanga Parbat (171 cm) and Dynafit Cho Oyu (174 cm). There will be more articles describing in detail all the news for the following season 2013–2014 here. I will try to describe all ski-touring trips that we did around the Rifugio Fanes (2060 m) too. There is just a small photogallery now.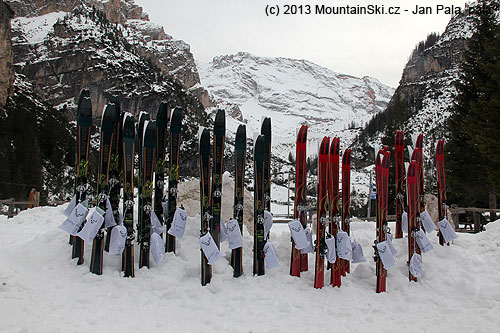 The first sets of skis Dynafit Cho Oyu and Dynafit Nanga Parbat are waiting for their testers

It is needed to drink something before skinning uphill from Pederü to Rifugio Fanes, the best choice is hot wine

This is not red fires over the city of Kladno, nor hut under fire, but sunset over Dolomity mountains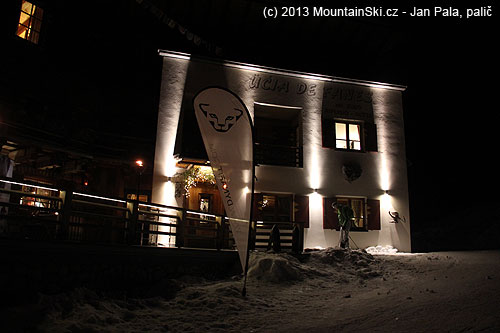 We have reached the hut in the dark – it is easy due to snow leopard from Dynafit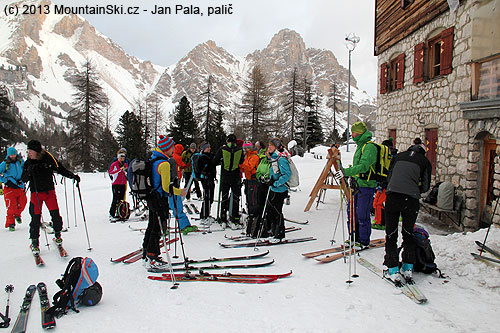 Our group is quite big, so we divided into two subgroups; our group is focused on reaching Monte Castello

Typical scene during the ski-touring trip in Dolomites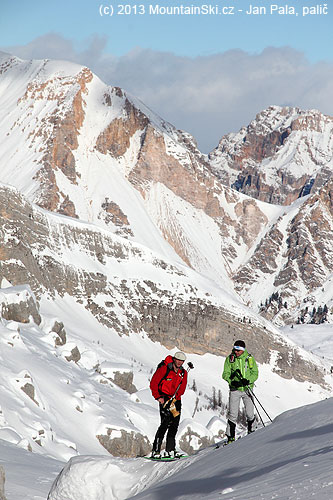 Mountain guides Franz and Gabo during the ski-touring trip to Monte Castello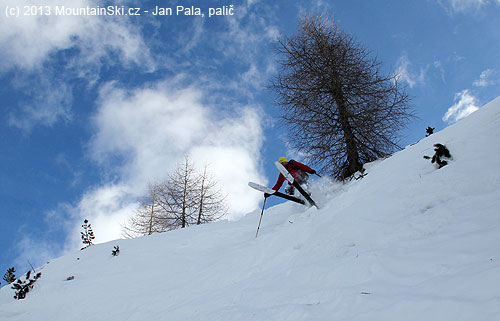 Čeněk is doing his first jump-turn in the steep terrain – skis Dynafit Nanga Parbat in the action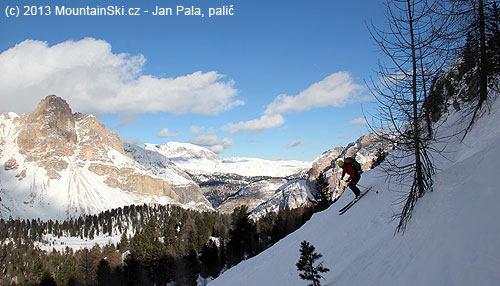 It was enough to do two jump-turns to get to less steep terrain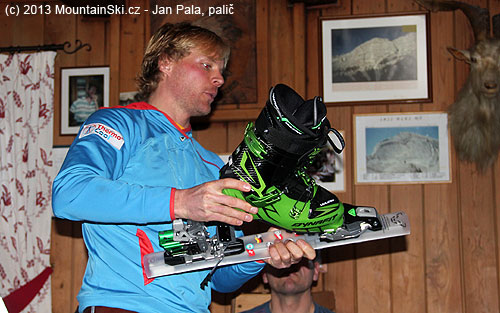 Dynafit BEAST with DIN16 is here – introduction with shoes Dynafit Vulcan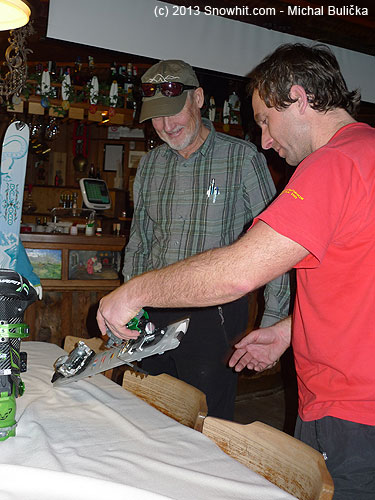 I am discussing with Lou Dawson about DIN16 bindings Dynafit BEAST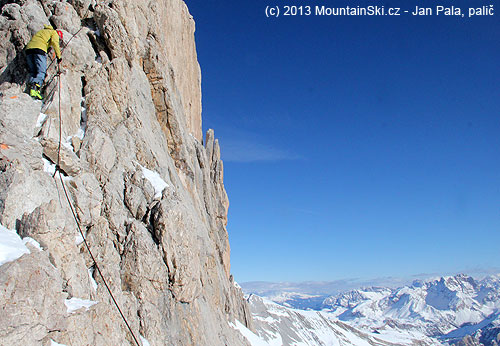 Via ferratta in new shoes Dynafit TLT6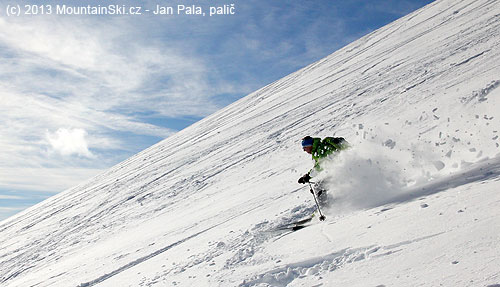 Gabo in powder snow up to…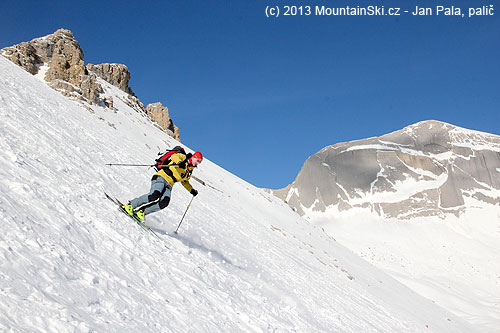 Michal on harder surface on skis Dynafit Cho Oyu
Zvětšit mapu