There is not enough snow in our home mountains Beskydy, so we have started to look for the higher mountains, and especially with more snow. The choice fell on Italy, mainly due to the affordability of housing, snow hight and cheap wine. Foppolo skiing resort, which is above Bergamo, none of us know, but Google Earth promised good lines.

One of many and many lines – Čertík
Our journey starts around 3am, goes peacefully trough Austria and ends in the evening in the Foppolo. Accommodation corresponds to the price and we renamed it quickly to the burrow. Vision into a concrete wall doesn't matter, because around is the fresh powder and stars in the sky.

Foppolo
First day on the slope is sunny Sunday, and because o fit here are lots of locals. While riding on the slope, then pow around. It's pretty rutted, but we can still find just our lines. We hike on nearest mountain called Montebello on climbing skins, then downhill back in heavy powder. Klara fights with skis, Veronika stays on slopes because of no alpine touring skis. With Chuckie we can only hope that our freeride trips out of modified slopes will be forgiven or girls will ride with us. At the end of the day he chose unbroken line from the lift to the valley, but soon we discover why it is unbroken. Our crashes are like from good movie.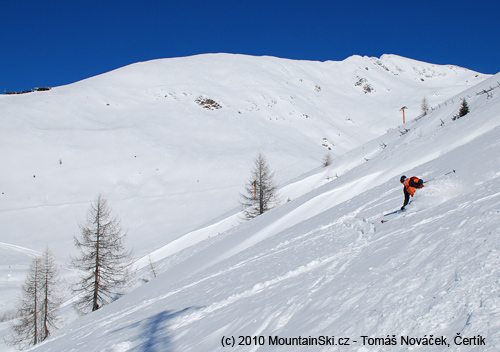 Chuckie's ride
Next morning is blue sky again, so we are going to nearest resort called San Simone, which is connected with Foppolo by skibus. It's working day, so slopes and freerides are completely without people and without marks. We are changing grinding slopes with lines in deep pow and enjoying ideal terrain for freerides. Only avalanche bulletin is probably not very funny, because we triggered few small avalanches.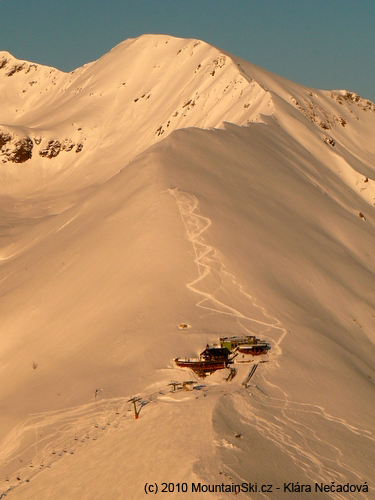 Montebello
During other days we're changing both resorts and enjoying the sun. Two days before end turns weather into the clouds and starts snowing. Its line euphoria on everyone, everything is covered by deep, light powder. This day is short for us, dark runs us back in a apartment.

Powder
Last riding is a powder and sunny fairytale. Bright sunshine, snow like crème, no people. We are riding one line after another, each in unbroken snow. Ending as it should be!

Klara and her beginning in powder

Lots of snow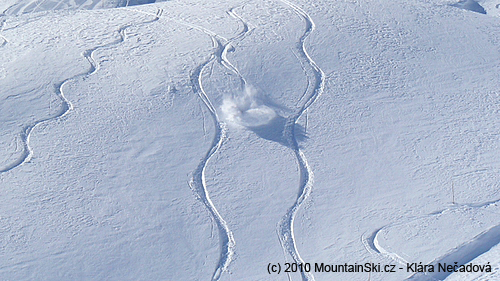 Crash

Chuckie on the top of Montebello


Foppolo

Foppolo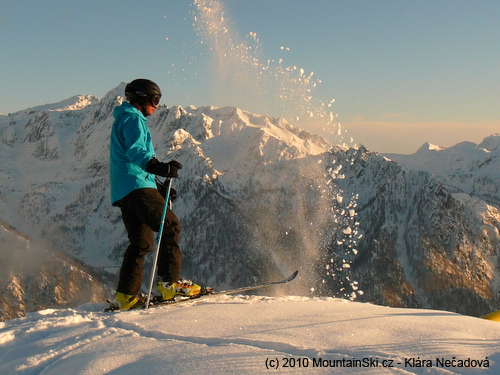 Mill, www.mill.cz

Mill, www.mill.cz