Winter issue of magazine Koktejl Speciál 2009 will be published at the end of November. There are two articles focused on skialpinism activities in the former Czechoslovakia. Skialpinism in Beskydy mountains are described from Czech side, and High Tatras around Cabin below Solisko (1840 m) are described from Slovak side.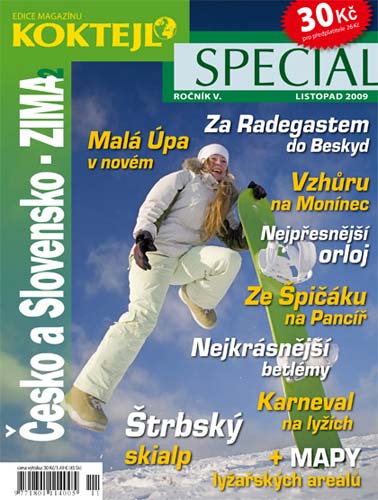 Title page of journal Koktejl Speciál zima 2009
In article Skialp v Beskydech there are described in detail Lysá Hora (1323 m), Smrk (1276 m), Kněhyně (1256 m) and Velká Stolová (1046 m).

Skialp v Beskydech page 74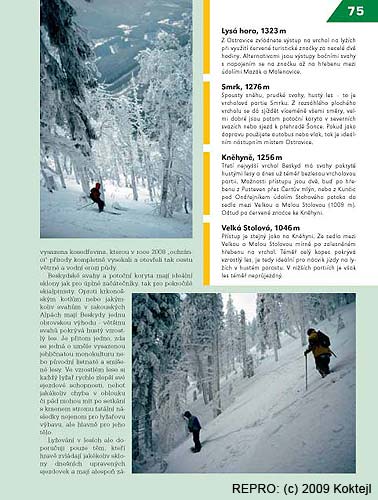 Skialp v Beskydech page 75

Skialp v Beskydech page 76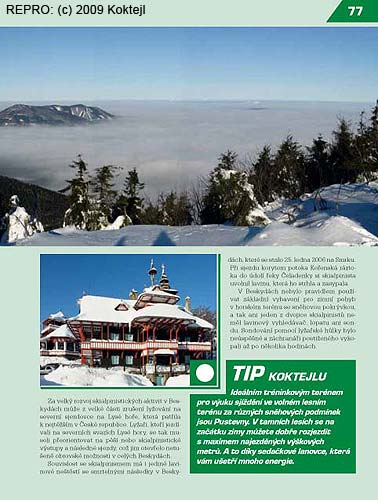 Skialp v Beskydech page 77
Second article Skialp kolem Soliska describes several possibilities for skiing on both sides from Predne Solisko into Mlynicka and Furkotska valley. The articel is based on our trip: Skialpinistický a lezecký Memoriál 2008 na Chatě pod Soliskom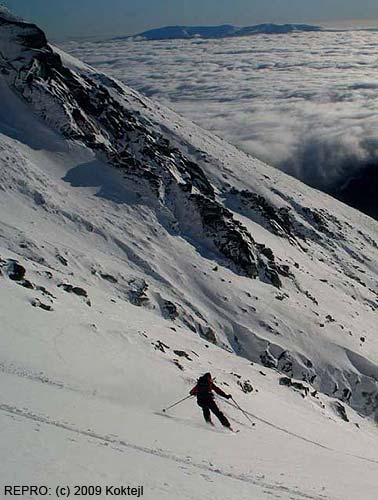 Skialp kolem Soliska page 86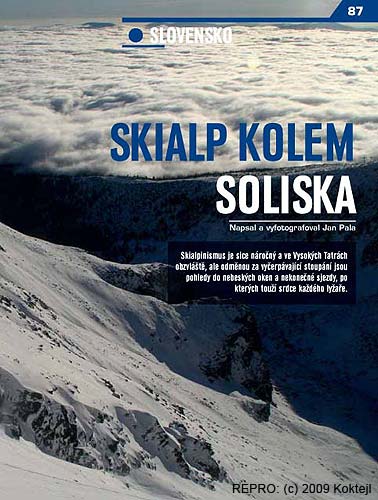 Skialp kolem Soliska page 87

Skialp kolem Soliska page 88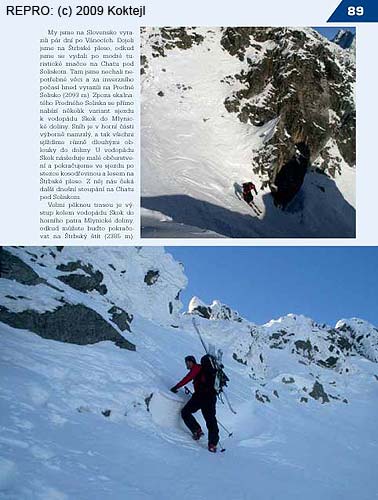 Skialp kolem Soliska page 89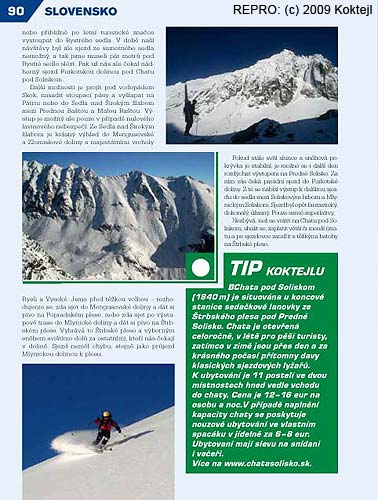 Skialp kolem Soliska page 90