Our group consisting of four girls and three dogs had started the trip to volcano Gorelyj (1892 m) on Friday, July 19 / just after the end of work. We approached pass near volcano Viljučinskij (2173 m) at about 6 p.m., little descended and set up our camp next to two lakes.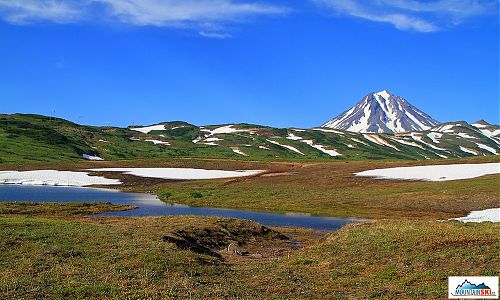 There can be a lot of snow at Kamchatka in the middle of July (CLICK TO ENLARGE)
We grilled meat on fire and drank wine. Our camp was packed soon in the morning and we continued towards to volcano Gorelyj (1892 m). There is still a lot of snow everywhere, so that it was not possible to reach caldera of Gorely by car.


Green-white lovely summer Kamchatka in its full beauty (CLICK TO ENLARGE)
We parked our car and started climb to the volcano's summit. It was needed approximately 3.5 hour to climb to the summit. Gorelyj was silent in the morning, but after midday it started to be "nervous" and strong sulfur gas was emitted. There was also exhaled volcano dust when we reached the summit.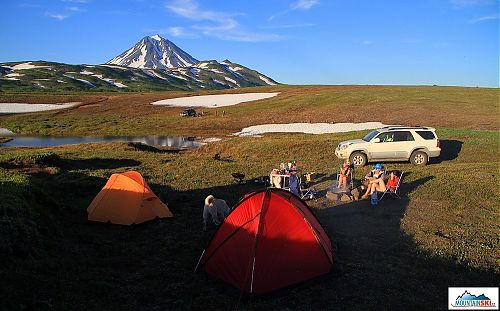 Relaxation with grilled meat and wine in the south of Kamchatka (CLICK TO ENLARGE)
The weather was excellent with the temperature around 30 C. The only negative issue was a lot of mosquitos. We looked at both craters.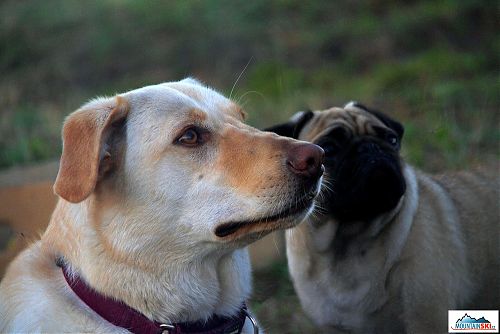 Charti & Jummi… (CLICK TO ENLARGE)
We have been there in a group of four girls and three dogs – Charti, Jummi & Maks. Mops Jummi was unhappy with high temperatures and I had to carry Jummi approximately 80% of our trip in my backpack. There were a lot of fun during our trip and we were already at volcano Viljučinskij some weeks ago. We are preparing by these trips and drinking wine for the winter ski, freeride & skialpinism trip to Europe.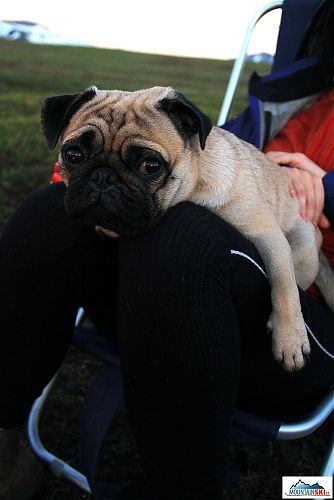 Jummi relaxing (CLICK TO ENLARGE)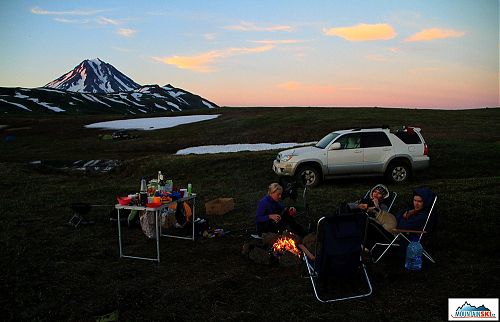 The temperature cooled down at sunset – we did not mind about it sitting next to fire and drinking wine (CLICK TO ENLARGE)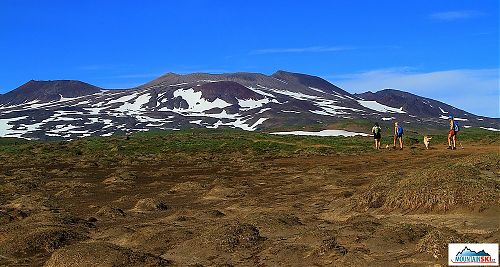 Saturday's morning on the way towards to volcano Gorelyj (CLICK TO ENLARGE)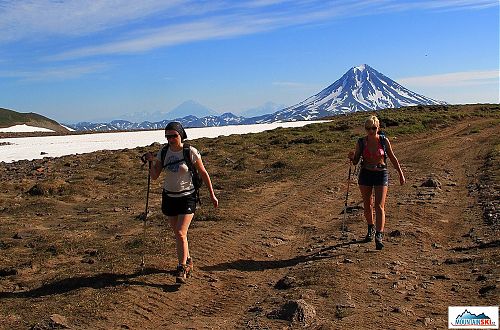 On the way to Gorelyj, there is volcano Viljučinskij just behind us and even furthre Korjakskij and Avačinskaja (CLICK TO ENLARGE)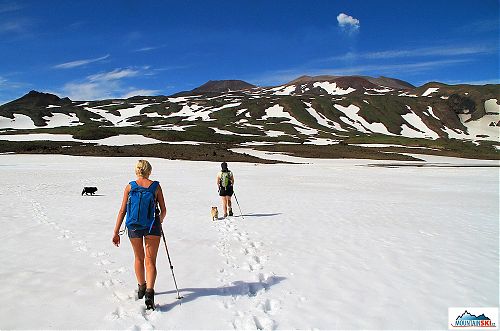 We are traversing one of many snow fields (CLICK TO ENLARGE)
<img src="http://m­ountainski.cz/i­mages/4699t.jpg" alt="Relax with view to volcanoa Viljučinskij" title="Odpočinek s výhledem naRelax with view to volcanoolcano Viljučinskij (CLICK TO ENLARGE)*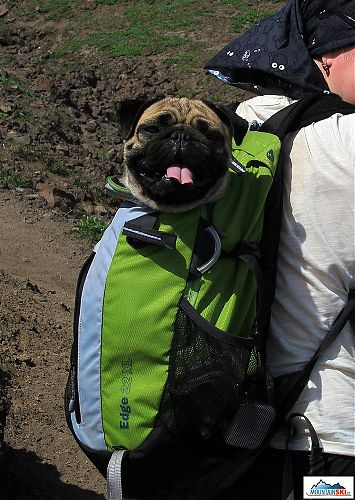 Jumni was carried in backpack almost all the time (CLICK TO ENLARGE)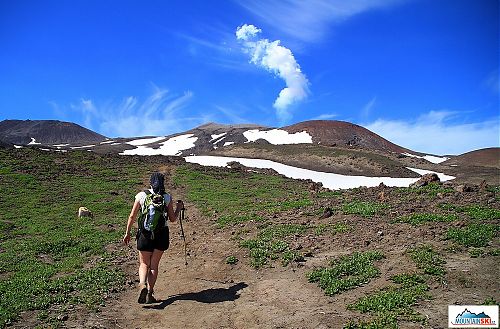 On the way to Gorelyj (CLICK TO ENLARGE)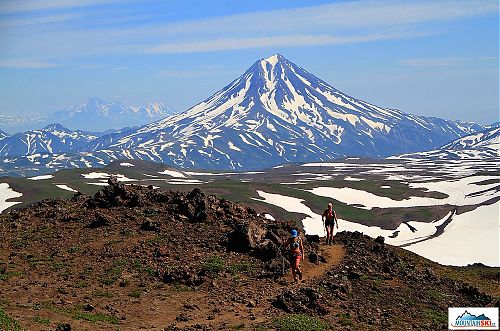 There is volcano Viljučinskij in the background and behind Avacha's bay it is possible to see volcano Avačinskaja (CLICK TO ENLARGE)


Panorama with Viljučinskij (CLICK TO ENLARGE)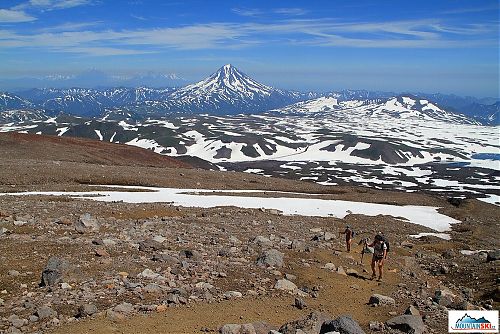 There were also stone field among many snow fields (CLICK TO ENLARGE)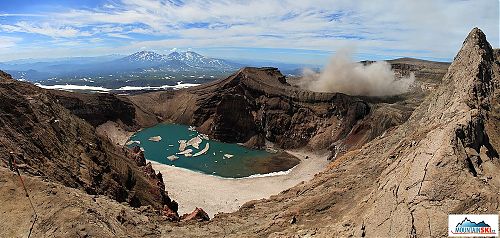 Crater of volcano Gorelyj (CLICK TO ENLARGE)


On the edge of crater of volcano Gorelyj (CLICK TO ENLARGE)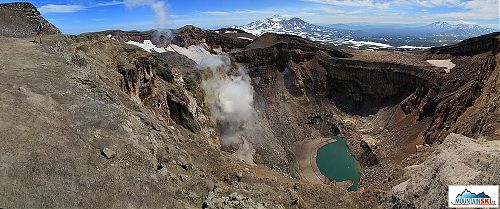 Crater of volcano Gorelyj (CLICK TO ENLARGE)


Fume from crater of volcano Gorelyj (CLICK TO ENLARGE)
Zvětšit mapu
Zvětšit mapu