From the first ski day of the 2010–2011 season on 7 February (The Kamchatka began a new ski season in Kozelskij volcano (2189 m) October 7, 2010), only passed a couple of days, and 10 October we set off south for Avacha bay. Our goal is the volcano Gorelyj (1829 m).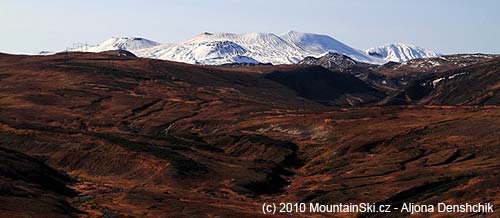 Gorelij in its whole beauty
Original article with many photos:
Вулкан Горелый. Новый лыжный сезон на Камчатке.


We need extra offroad car to get to Gorelij
From the ski base at the thermal springs Alnej Rodnikova truck brought us to the volcano. We searched for snow and we had a suitable inclination to go away after the volcano's caldera to the northern region.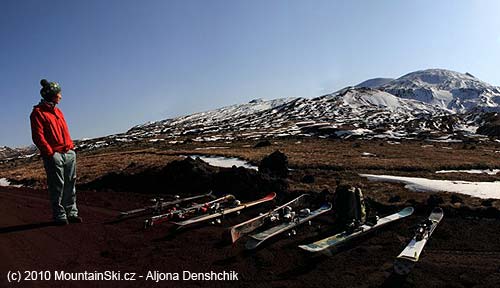 We are ready
There is currently less snow on Gorelij than on Kozelskij. Quality of snow is worse, and recalls a summer snow – rough bark, sometimes ice. Notwithstanding this, all were excited about skiing after a long summer break.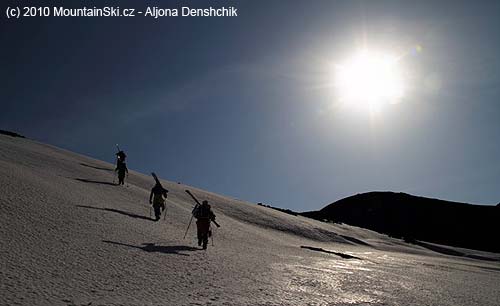 Surface was hard, somewhere was ice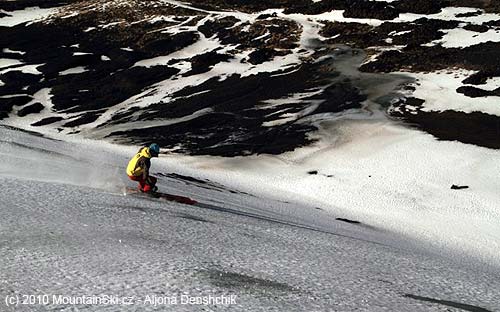 Skiing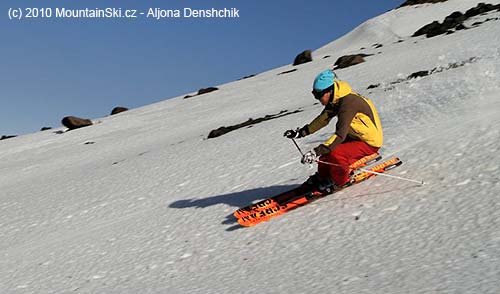 Hard firn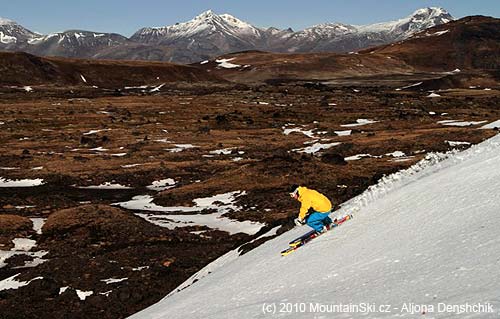 Views during skiing are marvelous

Something wideangled