Bunch freeriders around www.powderline.cz site brings you a calendar for 2011! Photos of resorts across Europe carefully selected and incorporated into the calendar. Order quickly, because it is disappearing very quickly!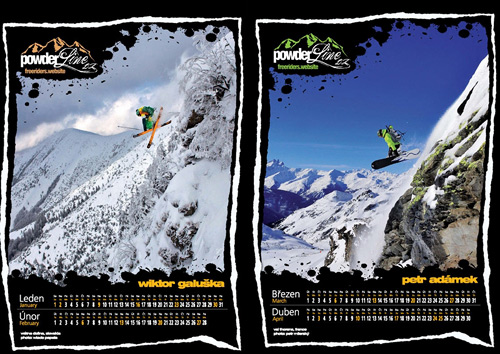 První strana kalendáře Powderline
The powderline calendar 2011 is collected from the best photos which we have got in out archives, You will be able to see riders like Viktor Galuška, Petr Adámek, Martin Knybel, David Knybel, Filip Paseka nebo Jan Sova. These photos were shot by our best photographers like Martin Klika (powderline.cz), Vlado Papala (3limits.sk) a nebo Petr Milersky (powderline.cz) in location at Davos (CH), Sport Gastein (AT), Val Thorens (FR) nebo Vrátná Dolina (SK).

Druhá strana kalendáře Powderline
This unique calendar is only for 5eur + shipping costs. You can order it by sending an email to jiri.zelinka(at)pow­derline.cz. If you will have any other question regarding our calednar or anything connected with calendar, just do not hesitate and send email too.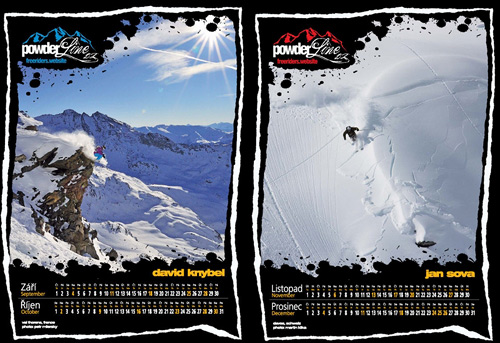 Třetí strana kalendáře Powderline