We spent several days with skialpinism and climbing in High Tatras, Slovakia at the end of December 2009. This year we chose cottage Chata pod Rysmi (2250 m). Original invitation is at Zimní výcvikový tábor na Chatě pod Rysmi from 155. Mountaine­ering club Vsetín. Previous weather was quite changeable including raining also at altituted above 2000 meters. This weather caused that group of freeriders was not riding almost at all. Only Devil-Certink has jumped twice.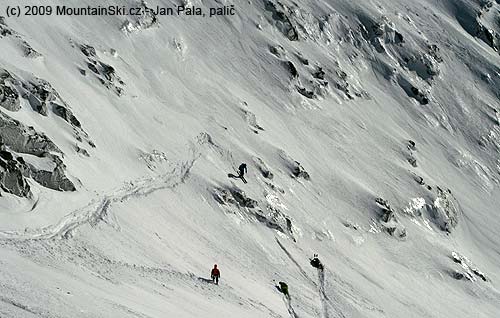 Skiing onto small rock
Other freerider Hajkos was skiing only for one day, but he suceeded 3 times to ski down from below traverse to Kohútik in the wall of Český štít with jumps over rocks. Surface was very icy.
Other links:
Rysy s H.O. Vsetin – photogallery by Matúš Kuchyna
Začátek skialp/freeride sezóny na Chatě pod Rysmi – article by Čertík Bertík

Situation just after rebound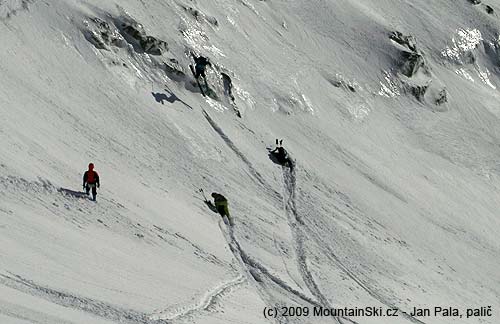 Čertík is not standard jumper, so that he is not using V-style
Photos of jump from below by Matúš Kuchyna: Čertík je freerider a Hadajte, ako to dopadlo!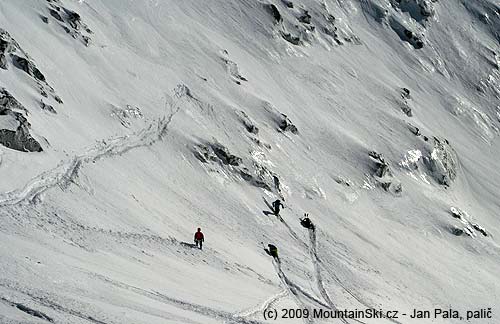 Landing was not in telemark, as Marker Duke does not enable that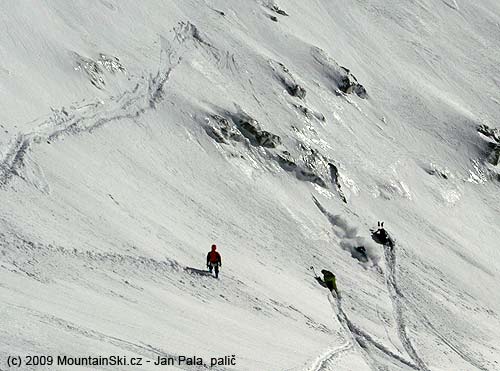 Ajaj, does it there some small fault during landing?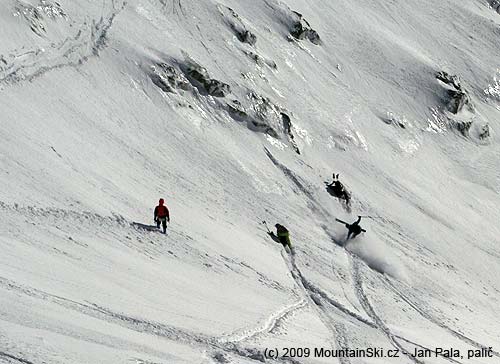 Nice theathe presentation

Marvelous rotation back with high art rating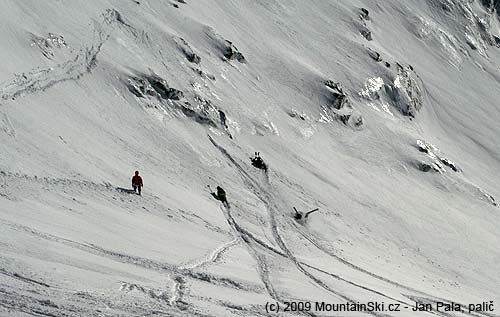 Skis were in wide V-style in this case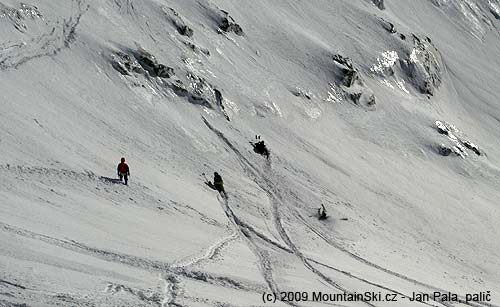 Čertík was doing some stretching before jumping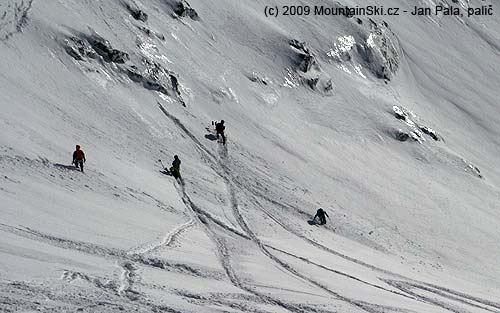 The end of jump