There was a short time available on the first Saturday in December, thus my Canadian colleague and I could visit Ötztal Alps for short skiing in Obergurgl or Sölden. Weather was excellent and snow conditions perfect.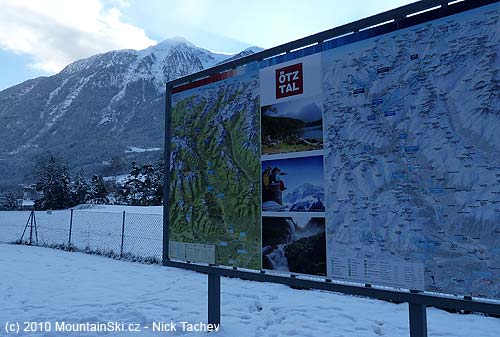 At the beginning of Ötztal valley
Weather was sunny, but little cold. Some skiers in gondola lift mentioned that there was –22 C at 3340 m, around –15 C at 2600 m, and around –10 up to –12 C in the lowest part. There was perfect skiing at Obergurgl below the highest peak Festkogl (3038 m).


Part of ski resort Sölden is at the peak in the front of us
There was enough snow on all ski slopes in Sölden. Some of freeride areas would need little more snow, as rocks and stones were covered only by thin snow layer. Ideal snow conditions were at glacier. I skied down finally from Rotkogljoch (2662 m) to Giggijoch Talu (1350 m) on blue marked piste to Giggijoch (2284 m) and followingly on black pistes 20, 21 and 22 without any break. As the pistes were hard and icy, I felt some pain in my legs.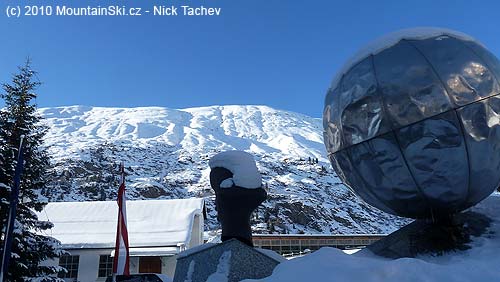 View from Obergurgl to 3000 meter high peaks
Vivat Ötztal ski and freeride area!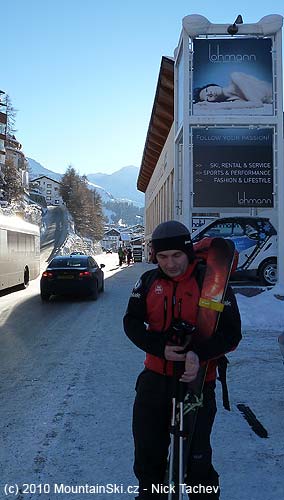 Take gloves and go for skiing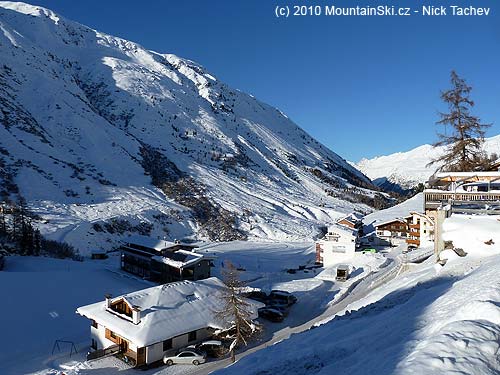 Fantastic views from Obergurgl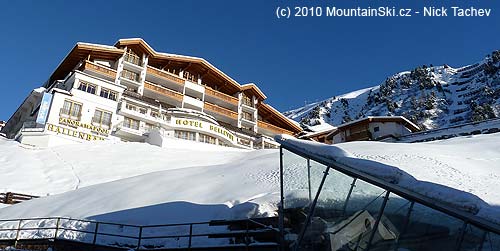 There are everywhere four stars hotels, ski lifts and avalanche protection above them

Temperature at the bottom station of gondola lift was –10 C

Ski slopes and off piste areas are in Ötztal incredible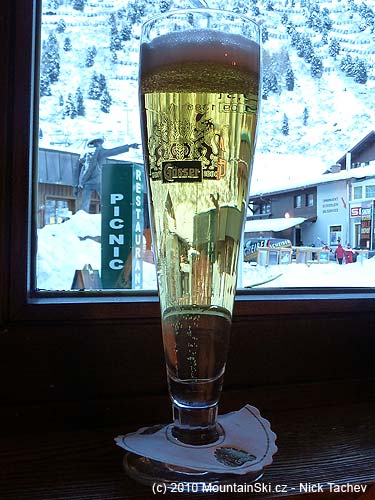 Ideal view after lifts are closed