I was working in Rijeka, Croatia, just after Easter. On the way to the next stop in Zagreb, I digress from the main road just a few kilometres and came to the "seaside" ski paradise Platak. Obviously, ski lifts did not work, but there were a lot of snow on the slopes, the surrounding woods and rocky gutters from 20–130 cm! You can just imagine perfect day starting with a morning skiing on the snow and then 40 minutes to ride down to the sea and go for swimming.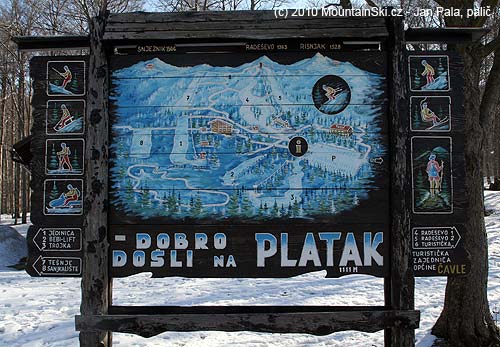 Schematic map of Platak
First winter skiing was at Platak in 1911, and there is periodically Jadran's slalom organized every year from 1933. The name of the slalom is perfect, as there is nice view from ski slopes onto Rijeka and the Jadran sea. For a pity, instead of functional ski lifts, there are also two ski lifts that are completely destroyed.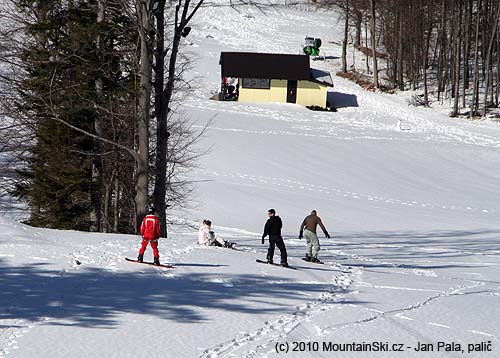 Three guys and one girl are trying some snowboarding in the lower part of ski resort near two-chair lift
The main two-chair lift is at altitudes from 1120 to 1360 meters ending up at the summit of Radeševo (1363 m). There are smaller ski lifts in the lower part of ski resort for beginners, intermediate skiers and children. There is also prepared tracks fro cross-country skiing (see photo of "machine" for preparing tracks). There is note on the web Žičare i staze Platak that ski slope Radeševo 2 has difficulty black-red. In reality, this ski slope is maybe red one with altitude difference 240 meters.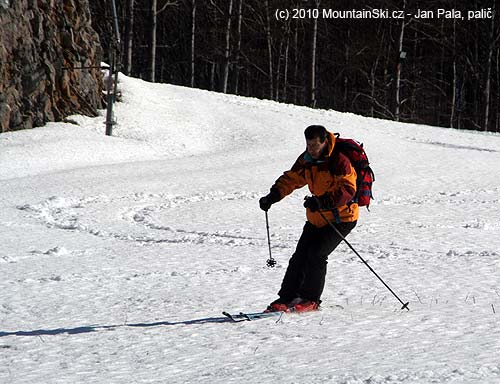 Two guys were skiing down from the summit of Radeševo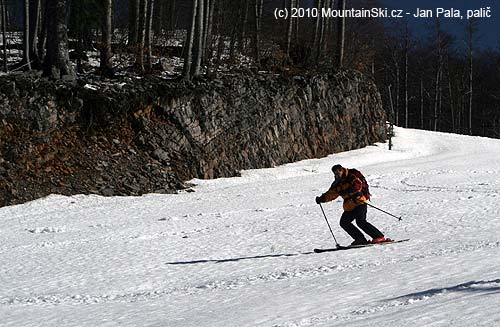 The first skier was experienced
All ski slopes from the summit of Radeševo are equipped with ligths for night skiing (!!!). Everywhere around are nic forests for forest-freeride similar to our Beskydy mountains. There are fantastice terrains on surrounding summits for skialpinism. Upper parts are without forest and with nice couloirs with appropriate steepness.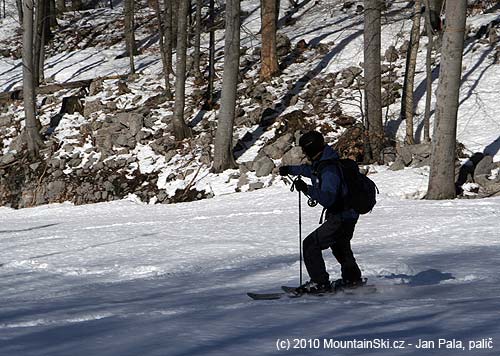 The second skier was almost beginner, evenwhen on this photo it looks much better
The nearest hill to Platak with perfect conditions for skialpinism is Snježnik (1505 m). The only one disadvantage there is the length of couloirs, which are quite short and come to forest. I am waiting for next winter season for skiing here!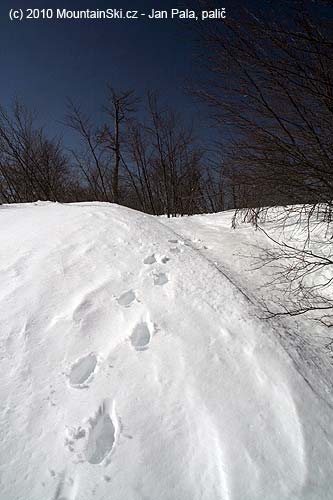 I was walking in snow above knees, here just up to knees
Printed guide is highly recommendable for advanced reading:
Dr. Željko Poljak: Hrvatske planine, Golden Marketing – Tehnička knjiga, Zagreb 2007, ISBN 978–953–212–314–2
Links:
NP Risnjak
Risnjak at summitpost.org
Hrvatska skijališta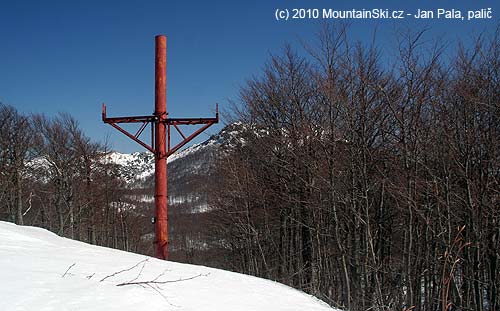 Destroyed ski lift near the summit Radeševo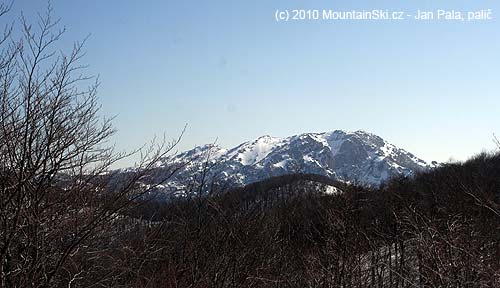 Veliki Risnjak (1528 m)

On the right rocky summit Snježnik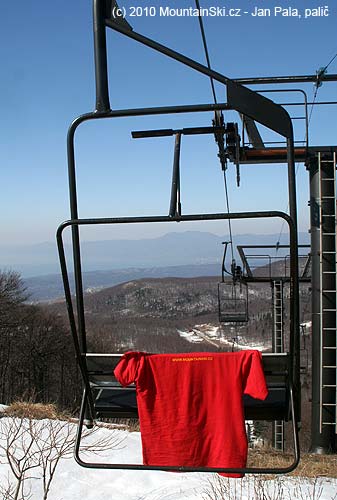 MountainSki.cz – at the T-shirt from Kamchatka 2009, Adriatic sea on the left in background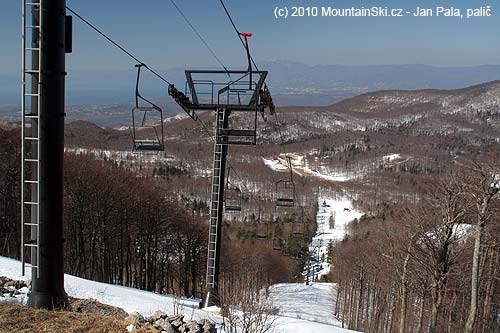 View from the highest station toward to Rijeka and Adriatic sea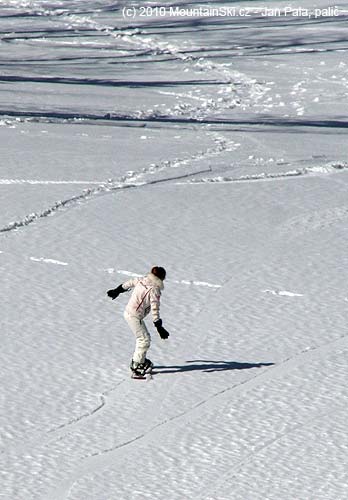 Girl on snowboard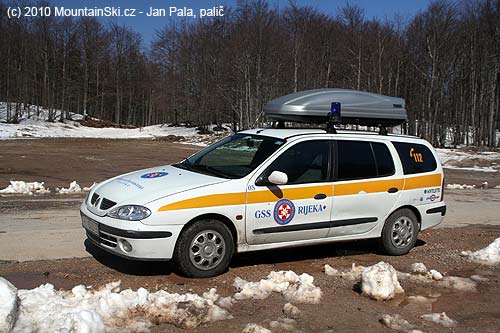 Mountain Rescue team car from Rijeka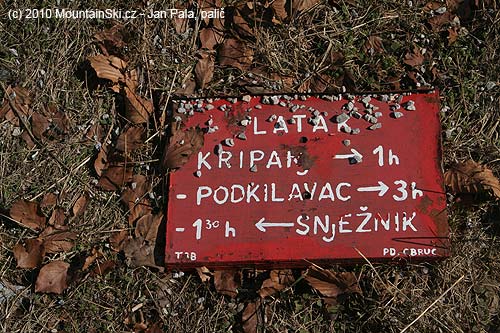 Guidepost are not only on trees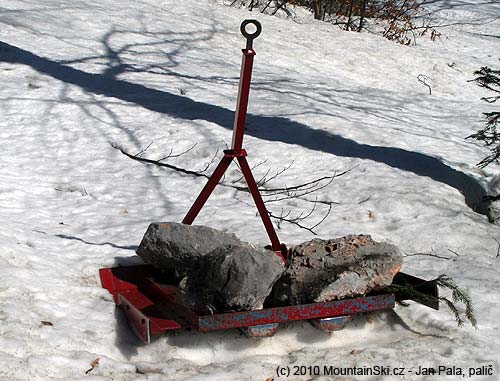 Machine for preparing ski tracks for cross-country skiing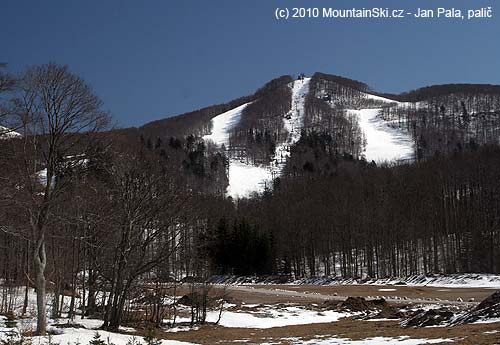 The main part of ski resort Platak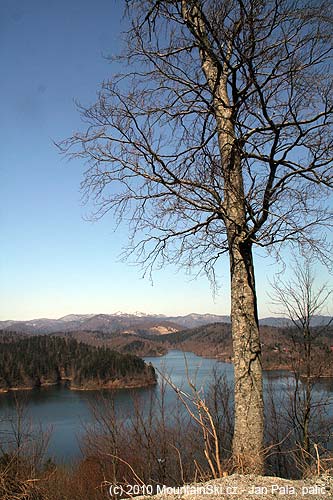 From Platak to highway